"Time and tide waits for no one" – is a quote we are all familiar with. It's essential for everyone to keep track of time. Apart from keeping track of time, a watch that looks elegant and classy is absolutely a must have if you want to have a complete wardrobe. Thus it makes sense to invest in a good watch brand that is reputed and well known. But what are good watch brands?  A good watch brand must have high quality products and affordable price in our opinion. In general, good watch brands are also popular watch brands cause their price is affordable for most people. In other word, it can also be called best affordable watch brands. We have made a collection (arranged in alphabetical order) of top 10 popular and good watch brands. Just check them out and find the best watch brands that suit your tastes.
Our Popular And Good Watch Brands Are:
Bulova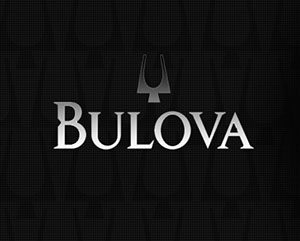 Bulova is an iconic American watch brand which is known for their highly innovative and creative aspects of watchmaking. Their watches are not only great looking but are also infinitely reliable and precise. The company first came into being when a twenty-three year old Czech man named Joseph Bulova established a jewelry shop in 1875 in New York City. Slowly and steadily, this man branched out into table clocks and pocket watches. Then, finally, in the year 1912, he opened up a Bulova watch factory in Switzerland. The rich heritage and innovative history of Bulova continue to this day with their wide range of Men's and Women's wristwatches. (For a more in-depth look, check out our Bulova Watches Review)
They are all displays of elegant designs and elite craftsmanship. The watches by Bulova are usually high-end ones that come at a hefty price. The case shapes of Bulova watches are generally round, rectangular or rounded tonneau. And their entire range are exclusively analog watches.
Citizen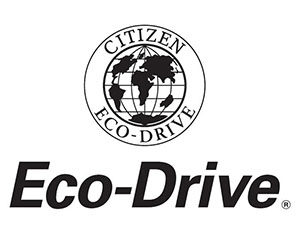 Citizen is a very famous watch brand and one of the world leaders in watch market. They are also one of the key names among the many Japanese watches manufacturing companies that are available worldwide. This brand is the producer of some of the most desirable and exquisite designs of watches all over the world. Furthermore, with their innovative Eco-drive technology, your watch will never require batteries. Because it is actually powered by light whether natural or artificial. This eco-drive technology has been put into play by Citizen in their newer and higher end models, but it also has plenty of the classical Quartz models. (For a more in-depth look, check out our Citizen Watches Review)
Citizen was first founded in the year 1924. And since then, it has become the largest manufacturer of quality watches and movements for watches. Citizen has received tons of accolades and awards for their innovative range of watches and has established itself as a premium name in the industry.
Daniel Wellington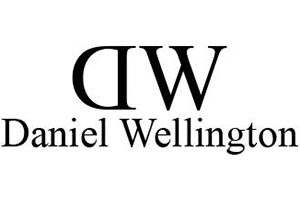 The story of how the brand Daniel Wellington came into being is fascinating and intriguing. It was a coincidental meeting that happened between the founder of the company, Filip Tysander and a British man named Daniel Wellington that sparked the idea of this company. This British man was fond of wearing his vintage watches on top of his weathered and old NATO straps. This somehow inspired Filip and he decided to roll out his own lineup of watches that are all characterized by minimalistic designs. The refined designs featuring interchangeable straps never fail to command widespread appeal. (For a more in-depth look, check out our Daniel Wellington Watch Reviews)
Watches by Daniel Wellington are usually thin and elegant looking and have a clean design with a minimalistic theme. These all add up and give a classy and unique look to all of their watches. This traditional design by Daniel Wellington blends in very well to the colorful NATO straps and chic leather straps. And it appeals to everyone who has a classic and timeless taste in watches.
Fossil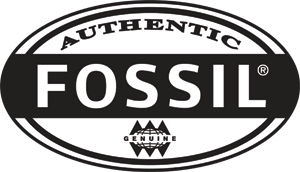 Fossil first emerged in the market in the year 1984. And it helped to fill up a huge gaping hole in the watch industry. At that point of time, there were only two options that were available to the customers – cheap and unattractive watches or expensive and good looking watches. There were hardly any in-between. With the debut of Fossil, watches that were fashionable, high quality and affordable at the same time, first came to the forefront. And as expected, Fossil is now one of the most popular watch brands in the watch industry. To this day they continue to produce stunning and elegant watches, and they are still just as stylish and affordable. (For a more in-depth look, check out our Fossil Watch Reviews)
Fossil is widely known for their reliable construction and excellent quality watches. Their watches are highly diverse and can have all kinds of designs. Be it digital, chronograph or titanium timepieces, which make sure their followers, are never bored.
Hamilton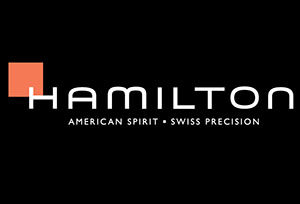 Hamilton is famous for their classical, and innovative American styles and Swiss made supreme quality watches ever since 1892. Their watches have been in production continuously since the late 1800s. And they have been able to maintain the same level of quality and sophistication throughout the past century. Today, they are continuously coming out with new and fascinating ideas about the designs that they employ into their wristwatches. Their style of watchmaking which can be best described as "unusually sophisticated" have an irresistible appeal to the public. And as such, they have managed to make their brand one of the biggest names in the industry.(For a more in-depth look, check out our Hamilton Watch Reviews)
Hamilton is an absolute favorite brand for Hollywood productions. Several popular movies have featured characters that wore watches by Hamilton. Their watches can range from traditional analog ones to ones that look like something straight out of a sci-fi movie. They are very diverse with their designs, and there is something to suit everyone's style.
Invicta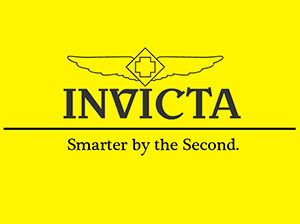 The Invicta Watch Group is one of the most popular watch brands of American. It was founded in the year 1837 by a man name Raphael Picard in Switzerland. This is a brand which has always been a firm believer in supplying supremely crafted timepieces at affordable prices. And it has never disappointed their customers while doing so. Invicta is particularly renowned for their mastery in case complications and their watch cases are no less than works of art. The expertise and smooth executions of their designs are at the core of the reputation and style. (For a more in-depth look, check out our Invicta Watches Review)
A brilliant thing about their watches is that Invicta utilizes high-quality materials which are exclusively seen in expensive watches. Features like skeletonized movements, unique layering of gold and fantastic construction has made Invicta one of the most reputed and acclaimed watch brands. This is a good watch brand you can never go wrong with. Official site: invictawatch.com
Nixon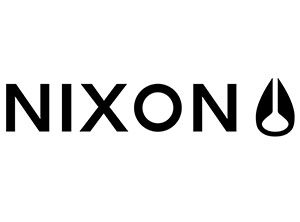 Nixon is a famous watch brand known for offering a huge variety of styles and designs to suit every kind of fashion statement. Their watches pack some serious fashion appeal and are also high-quality. Nixon is a relatively new brand of watches when we compare them to the other big names in the industry. Because they have been operational in the market for a little over a decade. But this has not hindered the company from amassing a large fan following and consequently becoming a big name in the market. (For a more in-depth look, check out our Nixon Watches Review)
The secret to the success lies in the fact that Nixon lays emphasis in the little details while designing watches. They also make sure that their products are top notch when it comes to functionality and quality. Nixon provides some of the unique and functional watches that are available in the market at affordable price tags.
Skagen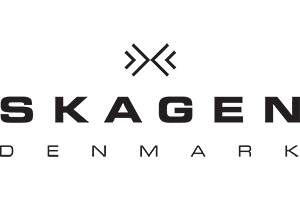 Among the many products of the renowned brand Skagen are the Skagen watches which are widely acclaimed for their simple yet elegant designs. It was founded in 1989 by a design team consisting of a husband and a wife, Henrik and Charlotte Jorst. This brand has managed to surpass everyone's expectations and become of the most popular brands of accessories and lifestyle items. A core part of the philosophy behind Skagen's watches is that sophisticated and supremely crafted watches do not necessarily need to be heftily priced. (For a more in-depth look, check out our Skagen Watch Reviews)
This philosophy is very well pronounced in their watches which have every bit of precision, beauty and sophistication. But at the same time, these are much more modestly priced. One of the key features of their watches is that they keep the designs simplistic. But for people who prefer more elaborate designs, there is a broad range of chronographs as well.
Stuhrling Original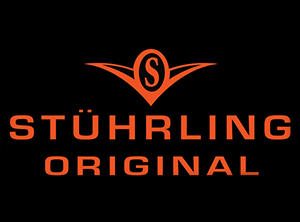 Stuhrling Original can date back all the way to the 1800s although the company sort of went through a rebirth in 1999. Since then, this popular watch brand has developed and designed some of the most beautiful and innovative timepieces. The brand Stuhrling takes immense pride in their dedication, creativity, and passion in the art of watch making. All of these qualities go a long way in making this brand a reputed and acclaimed maker of watches. Every design of their watch cases is engineered from scratch starting with an idea laid down on a paper. And then rendered ultimately leading to these models being available in reality. (For a more in-depth look, check out our Stuhrling Watches Review)
Stuhrling is renowned for utilizing high-quality materials in their watches. The 316 L surgical grade stainless steel, custom molded silicon rubber straps and top grain genuine leather are some of the things you can expect to find in a Stuhrling watch.
Tissot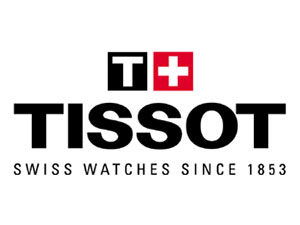 Tissot has become one of the most famous watch brands since it was established way back in 1853. It is widely popular for their innovative designs. And it is one of the most versatile brands in the modern day. Their watches featuring all kinds of styles from classic to sports and luxurious. Tissot can proudly boast of having the broadest spectrum of watches that are offered by them. They are highly innovative when it comes to technology and design. (For a in-depth look, click to see Best 5 Tissot Watches Reviews)
As a result, they are able to provide some of the most sophisticated and high specification Swiss timepieces that also come at an affordable price. A stunning result of their innovation is the Tissot T-Touch. It is a high-tech multifunctional watch featuring a touch screen that enables the user to operate the multiple features of this watch.
Conclusion
Some people may see a watch as merely a tool which tells the time. But a lot of others like to think of watches as works of art which are to be admired. The latter is particularly the case when a watch is created in the hands of skilled watchmakers. A watch can do wonders for your appearance and speak volumes about your personality. Therefore, buying a watch from popular and good watch brands with a rich history in the watch making is something to look into. The list of ten names in the article is an excellent starting place for you if you intend to invest in a great watch.
===>> Also Read: 15 Top Swiss Watch Brands for Men & Women